Little Land is Perth's most unique play space that offers a scaled down version of the real world inspiring your child to learn through role-play.
Little Land's play stalls include our Little Growers Market, Busy Beans café, cosy home setting, doctors' surgery, construction site, school and emergency services area complete with a wide range of play props and dress ups to get your child's imagination thinking big!
New and exciting play stalls will also pop-up regularly to keep your little ones' minds exploring. Check out our latest pop-up play stalls - the Vet, our office space, City Central, and our Big Adventures caravan!
Play guides are available in our key play stalls to support play and learning. We have added our play guides to our Little Library so you can print and enjoy more role-play fun and learning at home.
Click on each area on our Town Map below to learn more about each play stall. You can also take a virtual tour of Little Land with our Playtime Episodes!
Cosy Home Setting
Little ones watch adults all day - washing dishes, making dinner, doing the laundry and taking care of siblings.
Our cosy home corner is the perfect opportunity for our little ones to learn the importance of helping out at home. By sharing the tasks, and exploring through role-play, children build confidence towards independence.
Helping to feed and dress the baby, sweeping, and folding clothes are all tasks that support fine and gross motor skills, and hand eye coordination.
In our town's home, children can also take on and try out roles from familiar family scenes and experiences - playing cooperatively and working together to solve problems.
Take a tour with our 'It's Playtime' series!
School
Our town school is a great opportunity for children to explore the school environment, act out their school experiences and play teachers!
Our mini classroom setting is also great for little ones with siblings already at school, or for children who are off to Pre-Kindy or Kindy.
Our school encourages imaginative play, builds confidence, and supports the development of speaking and listening skills. Our Little Library within the school is a reading corner with an ever changing 'Book of the Month' to extend on literacy and numeracy skills.
Take a tour with our 'It's Playtime' series!
Doctors Surgery
Role-play in a Doctor's Surgery environment helps little ones become familiar with medical items in a non-threatening setting. Children can learn about the purpose of different medical props and even prepare for medical procedures through play.
Medical role-play can also help children explore their feelings about health care experiences with a parent, grandparent or carer.
Take a tour with our 'It's Playtime' series!
Busy Beans Cafè
These days our little ones spend more time in cafes with us - so it's no surprise this play stall is popular!
Our Busy Beans café provides hours of open-ended, imaginative play for kids of all ages.
From the fine motor skills required to pour coffee, make a smoothie or toast a sandwich, to the social and language skills developed in placing an order using the menu that is full of pictures, words, and numbers!
Take a tour with our 'It's Playtime' series!
Little Growers Market
Playing shops is a great opportunity for children to develop their social skills and problem-solving skills as well as boost their vocabulary.
Shopping role-play reinforces the idea of responsibility while also improving children's communication and negotiation skills.
You can play a simple matching game with the canned goods or look for items on our shopping list. Money plays provides opportunities for our little ones to learn how to spend and save money.
Take a tour with our 'It's Playtime' series!
Construction Site
Our Blocks Construction site is the perfect play space for developing both fine and gross motor skills, as well as hand eye coordination, to manipulate and handle materials in order to construct something.
Our foam bricks offer an opportunity for creativity, problem solving and teamwork. The dress ups and accessories also allow children to more thorough create and explore imaginative stories in reality for a short while.
Take a tour with our 'It's Playtime' series!
"This is the best play centre we have ever been to! All the staff were so friendly and helpful! The entire place was always clean! Highly recommend"
- Beam
The girls didn't want to leave. A perfect place for kids to explore and make believe.
- Natasha
My Daughter loves this place! So many rooms to play in and such a great place for imaginative play and socialisation.
- Nicole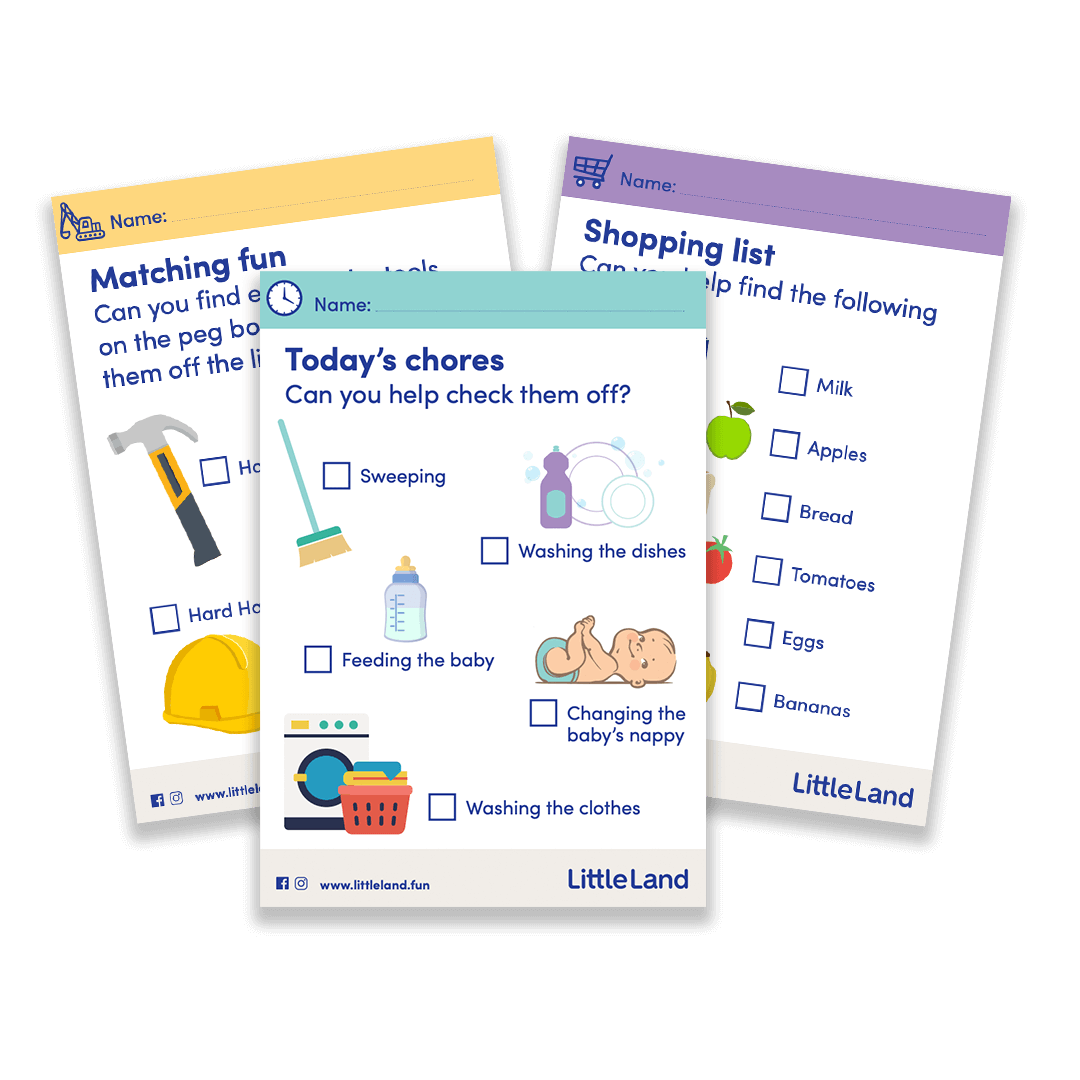 We've added our play guides and colouring to our Little Library so you can print and enjoy more role-play fun and learning at home.
Sign up to access to the Little Library and download your copies!
Do you have an idea for a pop-up play stall? Get in touch - we'd love to hear from you!